I have spent my entire life in Design and Advertising. And I don't regret one minute.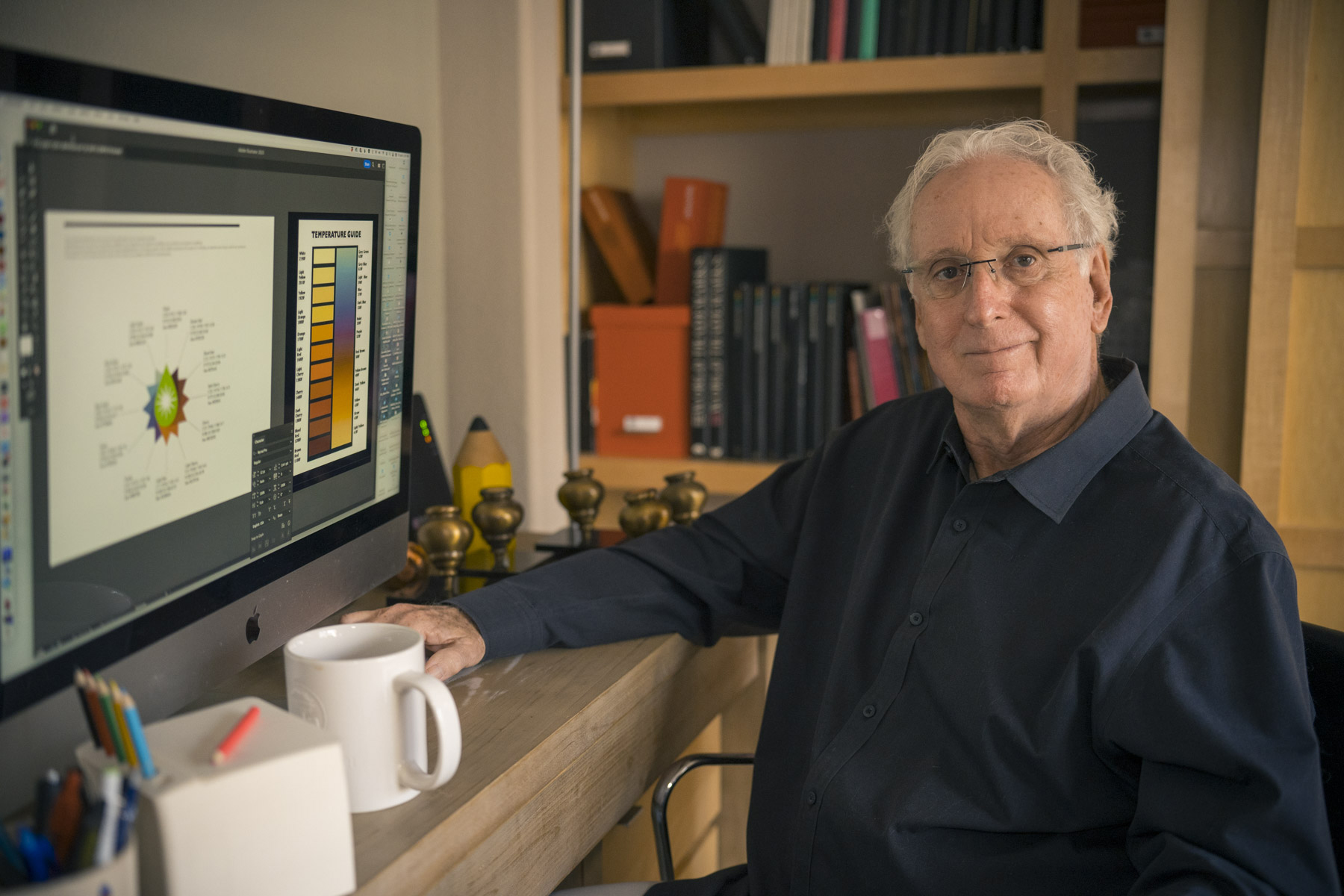 ​​​Good Design is Good Business
I have always believed this. It is from a quote from TJ Watson, President of IBM. He believed that design has a profound influence in life – that things that were well designed made people's lives better, and that design plays a vital role in society and business.
I approach every design issue the exact same way. What is the value add for good design, and how will it make the user's life better? Solving those will make better products, better experiences, and better lives.
About Me
I have 40+ year career in Advertising and Design. A graduate of SMU in Dallas with a degree in Graphic Design led me to a job at Read Poland Public Relations in Dallas. I moved on to Art Center College of Design and received my Bachelor of Fine art from Art Center, dual majoring in Advertising and Graphic Design. After graduation, I began my career at Glenn Bozell and Jacobs as an Art Director. In 4 years I assumed the Associate Creative Director position and became one of the youngest Vice Presidents in the company. I was recruited to Tracy Locke to assume VP of Design of the company. After 5 years at TL, I assumed VP, Creative Director at McCann Erickson and supervised the Beech Aircraft and Six Flags accounts. I left McCann to co-found HarrisonSimmons, a full service agency in Dallas with partner Harry Harrison. While the agency created advertising, I never lost my Design roots, creating 18 consecutive Annual Reports for The Associates and Annual Reports for Halliburton, Kimberly-Clarke, and Lone Star Steel. Harry and I sold the agency and I formed Apogee Design, a design consultancy in 2010. I have been in brand consulting, brand identity, and marketing since then. In 2021, Apogee gave way to ArtSimmons design.
I have direct experience with a multitude of consumer and business advertising accounts including Zales, Gordons, Cessna Aircraft, Beech Aircraft, American Airlines, Halliburton, The Western Company, Greyhound, Trailways, Holiday Inns Worldwide, Exxon, Exxon-Mobil, Coca Cola, Texas Instruments, Zona Energy, CTJ Energy, BizNet Software, 7-11 worldwide, Frito-Lay and ADS Action Eyewear to name a few.
I served on the Boards of Ronald McDonald House, Dallas Museum of Natural History, AIGA Texas, and The Dallas Society of Visual Communications. Creative awards and recognition include Dallas Society of Visual Communications, AIGA, Graphis Design, Graphis Photography, Communication Arts, Dallas Advertising League, Southwest Advertising League and Southern Creativity Show.
We live in Plano, Texas, and travel the world on adventures and collect local indigenous art. I travel extensively for golf in the US and Mexico, and I love skiing in the winter and the beaches of California and Mexico in the summer and fall.
Graphis Master
In 2022, I was awarded the designation "Graphis Master" by Graphis magazine. It is an honor and priveledge to be amongst the great talents of the Design world, and I am humbled and thankful.
How I Like to Work
I provide my best thinking, advice and guidance for all my clients to ensure they achieve and exceed their marketing goals.
My thinking process is borne from years in major advertising agencies: strategic in nature, yet flexible to change with market conditions.
My focus is on complete branding and marketing programs, as the best impact on a brand is that which addresses all the facets of a brand. Branding is a simplistic theory that is best achieved through sometimes complex executions.
Years of agency experience has taught me a few things.  I use them all the time:
1. Know your business. I'll spend time with you.  I'll ask questions.  I look at your business from a marketing perspective. I'll want to know:  What makes your business special?  What do you do well?  What can you improve?
2. Know your brand. What does your brand promise?  How does your brand promise it?
3. Know your competition. Who is it?  How do they market?  What makes them better–or not as good?
4. Know your Customer.  Who are they?  Why do they use your products?  Are they loyal to your brand?  Why?
5. Know your problem.  Most marketing issues are problems that need solving.
If we connect on these things, then we are ready to help you solve your marketing problems.
I work alongside clients as a team and expect feedback and collaboration. By doing this we can achieve the best results.