Red Dog Services came from the Coal industry. A by-product of burning coal is hard substance known as "Red Dog" in the industry. The company took the name to help them be instantly identified by Coal customers, which helped them to enter the space. The identity was created to reflect the name and give the company some instant personality as a friendly, helpful source in the the fire suppression space.
::  Identity Program Design
::  Brand Positioning
:: Web Design
::  Brochure Design
:: On Going Promotion and Social Media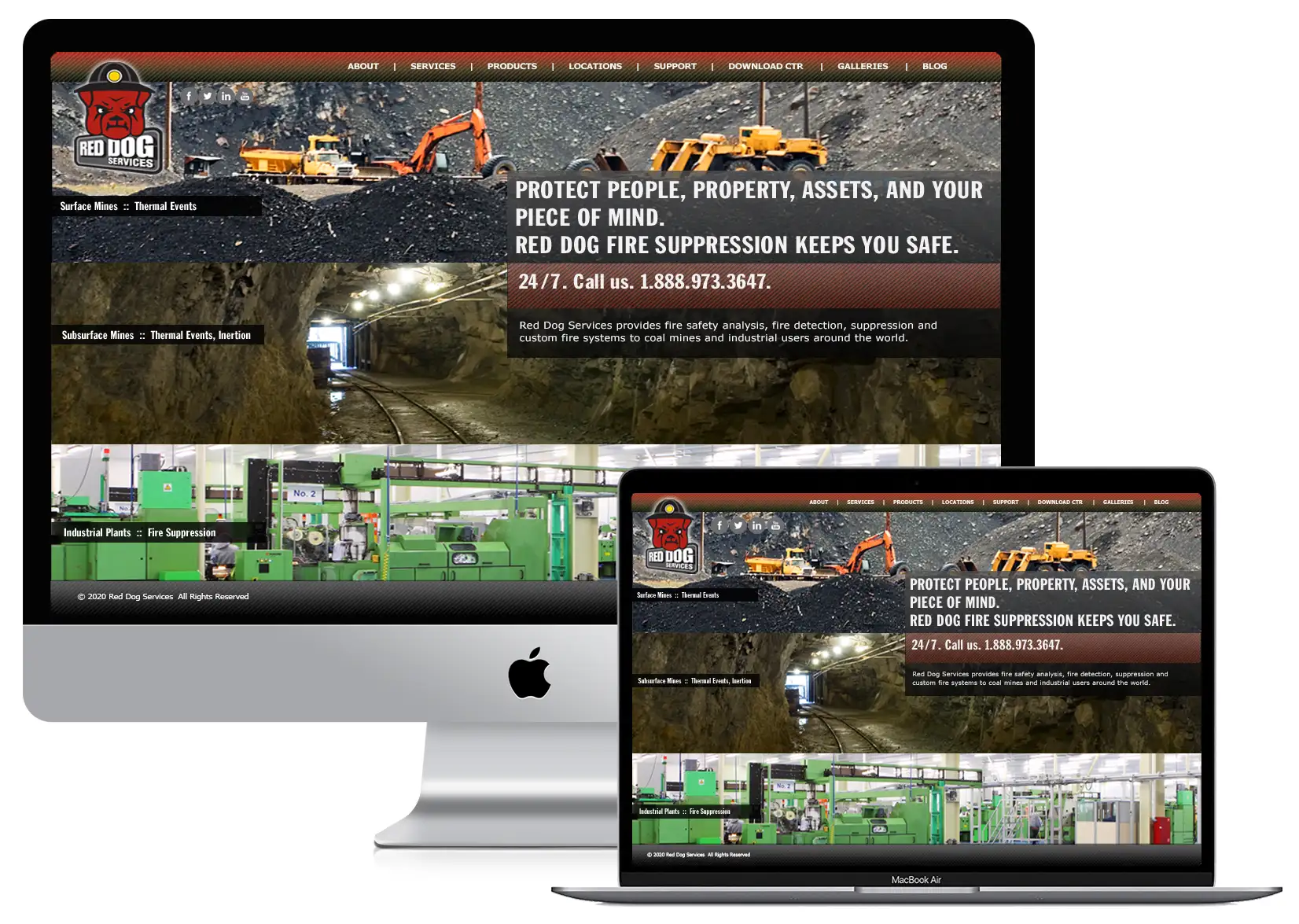 Art understands us. He met with us and assessed our situation.
He researched our competitors and brought to us a comprehensive program that would define our brand and separate us in a crowded space.
We enjoyed working with him and look forward
to updates as we go forward.
– MIKE SHEA, PRESIDENT,
RED DOG SERVICES